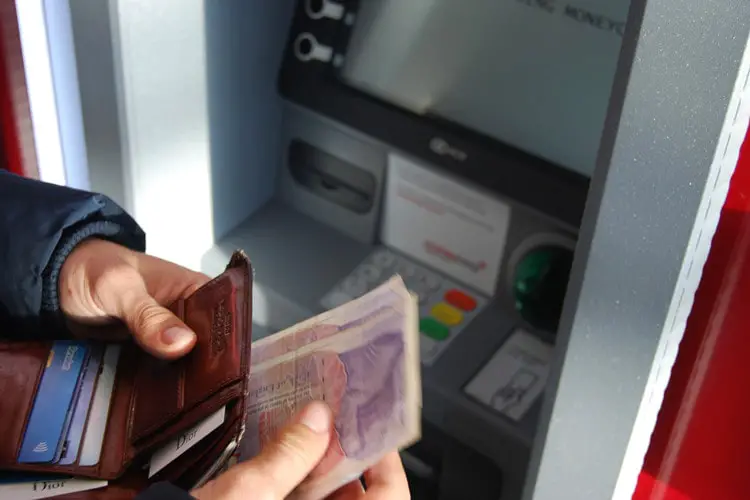 Bank is an institution where you entrust your wealth. You allow others to protect your deposits while you relax and do your thing. However, what does it mean when you dream about banks? Does it mean that you need to change your bank? Or does it suggest withdrawing all your finances from the bank in your reality? If you have recurring dreams about a bank, maybe you have some resources in your life that need attention. Find out more as you learn about the real meaning behind your bank dreams. 
General Meaning Behind Dream About Bank
Bank in dreams generally represents your resources in your reality—energy, potential, skills, feelings, emotions, power, money, and material possessions. In addition, bank dreams are connected to your actions and decisions that greatly affect your financial gains or losses. More often than not, dreams about banks have positive meanings. You will only need a little time to realize your capabilities to maximize the positive interpretations of your dreams. 
What Does It Really Mean When You Dream About Banks – 12 Common Bank Dreams Meaning Dictionary 
1.Dream about withdrawing money from the bank
To dream about withdrawing money from the bank suggests your need to tap on your resources because of a certain situation. This event is not necessarily a bad one. It could be an investment or a newly-found source of income. This dream is often an indication of achievement, gains, and satisfaction. However, to see that you are withdrawing money from the bank ATM indicates a difficult time ahead of you. Perhaps you are spending too much resources or various expenses are piling up at this moment. 
2.Dream about bank robbery
Dreams about witnessing a bank heist signify your need for protection from the people around you. Perhaps you are too open and tend to give others too much details about your personal and professional affairs. Someone may do unfavorable methods to ruin your reputation .It would be best to be reserved to avoid losing all your resources . 
On the other note, if you are the one conducting a bank robbery, then it denotes your envious personality. You have high expectations of yourself and tend to be aggressive in your ways towards success. However, your attitude will only hinder you from achieving your goals quickly, because you will end up wasting too much resources along the process. What you can do, at this point, is to avoid feeling envious, being selfish or dishonest in your life. 
3.Dream about bank account
Dreaming about bank accounts symbolizes authority, power, and recognition. You are confident in everything you do . However, to dream about bank accounts may also be a symbol of wasting too much resources in your reality. Perhaps you are highly ambitious and tend to abuse your resources. To check your bank account balance shows that you are accountable and capable of dealing with your financial situation. Seeing your bank account number in your dreams suggests your need for security in times of transitions. 
4.Dream about bank card
Dreams about bank cards foretell your reserved energy, potential, and resources. You need to value your inner self to be capable of achieving your goals in life. Furthermore, you dream of bank cards when you are finally making progress in everything you do. This dream is usually an indication of success and overcoming different obstacles. 
The problem begins when you dream about losing a bank card. This dream is an indicator of any hindrance towards success. You may face challenges that will significantly lower your self-esteem. In this case, a low self-confidence can lead to missed opportunities. So, it would be best to try fixing your problems as soon as possible to reach your goals in time. 
5.Dream about bank notes
To dream of bank notes suggests material gain in your life. Your resources will be more than enough to support your needs and wants. Moreover, with these resources you will be capable of reaching your goals. You will also overcome any problems that may come your way. However, dreaming of bank notes is an indication of unforeseen events that could waste some important opportunities . 
6.Dream about piggy bank
You dream about a piggy bank when you are worried about your financial stability in the years to come. Perhaps you are looking for ways to save up your resources at this time because you fear that your savings will not be enough to support your future needs. However, if you are spending too much in your reality and you have this dream, then it forewarns you to stick to your minimum budget or else, you'll end up losing all your resources. 
7.Dream about depositing money in the bank
Dreaming of depositing your money in the bank denotes security in your reality. You feel threatened and believe that your resources are at risk. Thus, you tend to find protection at the moment. This dream shows that you are not a risk-taker and are afraid of losing your resources, such as skills or potential. You may be forced to do something or you, yourself, want to achieve something, but you know that you will lose something important. That is why, you are still looking for ways to gain something else while keeping what you already have. 
8.Dream about working in a bank
If, in your dreams, you are working in a bank, then it suggests good times. You will experience personal and professional growth. Moreover, everyone will notice your progress and will be amazed by your actions. If you are aiming for a promotion, this is the right time to do it. You can expect material wealth and spiritual enlightenment during this period. 
9.Dream about failed bank
Dreams about bank closure signify troubles coming in your life. You will face various problems in your personal and professional life. What's more is you will experience financial problems at the moment. Your relationship with the people around you will be greatly affected by these issues. So, prepare yourself. If you dream that the bank was demolished, then it is a sign of wrong decisions and actions.
10.Dream about transferring money at the bank
If you are transferring money at a bank in your dreams, it could be an indicator of strong interpersonal and intrapersonal skills. Check whether you are transferring money to someone else's account or your other bank account. By doing so, you'll be able to understand your dream. To transfer money to a peer's transactions shows that you value your relationship with other people because you think they will help you succeed in your life. However, if you are wiring money to your other account, then it indicates your strong self-esteem. On the other hand, dreams of mobile banking is a sign of efficiency and self-awareness.
11.Dream about bank statement
Dreaming about bank statements indicates your need to look back on the things that you have done. Being familiar with your past actions and decisions will help you create a plan and make decisions accordingly. More so, this dream serves as a guide whether you need to invest on something or lay low at the moment. You will also realize your capabilities and support that you need in times of troubles when dreaming about bank statements. If you see an increase in your bank book, then it probably means that you've done well in the past, and are currently doing well. Otherwise, this dream tells you to change your actions to be able to succeed in your reality. 
12.Dream about bank vault
Dreams of bank vaults symbolize your hidden talents or potentials. You also have plenty of resources that you can use anytime. However, you think that exposing such to the public would only cause you harm. Your mind is always telling you to conserve your energy or save your skills because you believe that these will only go to waste if you let others know about it. Thus, you choose to keep them all by yourself.
On the other hand, dreaming that you enter a bank vault full of gold bars, silver, and money is a symbol of an achievement waiting for you. Many will recognize your talent and status, and you will be considered as a role model by certain people. Often, this dream is connected to your social standing or your career. Watch out for your progress in the coming days.  
What You Should Do Upon Learning the Meaning Behind Your Dream About Bank
The first thing you need to do is to have a reflection when you learn the meaning behind your dreams about banks. Know your skills, potential, and your resources. At the same time, identify what you need and want. From there, create a plan and do the things to make it happen. Moreover, learn to control and rely on yourself when you dream of banks. Perhaps you are not just aware of your capabilities, that's why you end up using all your resources in your waking life. 
Real Dreamland Scenario and Interpretation
A man dreamed of visiting a bank full of people. This dream is telling him not to feel overwhelmed by unexpected situations in his waking life. He needs to be prepared for the things that could possibly happen . The good thing is, a bank full of people is a sign of success after a long period of waiting. Hence, this dream suggests to hold on until he finds the right path and timing towards his goals.